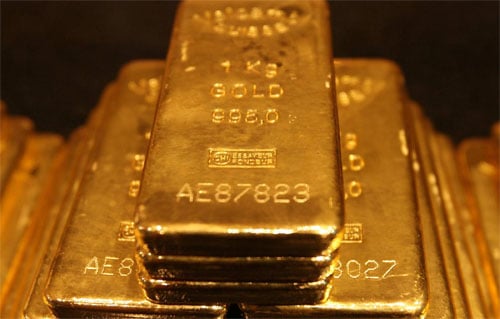 The price of gold rose steadily over the first two weeks of 2017, surpassing the $1,200 level on Thursday. Gold for February delivery closed at $1,196.20 an ounce on Friday, Market Watch reports. 
Gold began the year around $1,150. The precious metal's value in dollars has increased about 3.9 percent thus far in 2017. The dollar and U.S. stocks have dipped early in 2017 after posting strong showings last year.
As with gold, silver is off to a strong start to 2017. Silver began the year below $16, but it has already closed in on $17. At the end of trading on Friday, the price of silver was $16.80.
In addition to the dollar dipping, uncertainty over Donald Trump's presidency, and particularly his fiscal policies, are believed to be driving gold and silver's gains.
Likewise, there is concern British Prime Minister Theresa May will call for the United Kingdom to take a hard approach to Brexit negotiations with the European Union. May is due to deliver a speech on the issue on Tuesday.
U.S. markets will be closed Monday for Martin Luther King Jr. Day.