By JACLYN SNOW
You can learn to sail across the sea, swing on vines through a cloud forest, or ride horses into the sunset for free when you are willing to work in exchange for accommodation in your travels! This is my third and final article covering the topic of work-exchange for free/cheap travel. In my first article, I defined what is work-exchange and how to use it for free accommodation and food while traveling. I outlined a list of websites that may be used to facilitate these opportunities, and discussed their benefits and drawbacks. In the second post I discussed different types of work-exchanges, my personal experiences and that of other travelers doing an interesting variety of work while traveling, in addition to important ethical considerations of which to be mindful when reviewing the plentiful opportunities available to you. To complete my free/cheap work-exchange series, I now present:
7 Awesome Opportunities to Travel Free with Work-Exchange
_________________________________________________________________________________________________________
The Lost and Found: A jungle hostel in the cloud forest of Panama
Location: Chiriqui, in the highlands of Panama
Length of Stay: A minimum of two months, after a mandatory three-day trial/adjustment period as a guest.
Hours of Work: A maximum of 25 hours of work per week.
Room for: More than two volunteers.
Positions Available: Volunteers are needed to help with customer service, language exchange, art projects, photography, social media marketing, gardening, eco-projects, and more. Digital nomads are welcome. There are also positions available to coordinate The Lost and Found treasure hunts! Another important part of the job is to provide the local workers an opportunity to practice and gain confidence speaking English.
Purpose: This hostel comes from a grassroots effort from the local community to increase tourism to create more jobs for locals. Digitally savvy volunteers get the word out to travelers about how great the cloud-forest hostel is, and work towards beautifying and contributing toward the place without taking jobs away from local workers. This hostel claims to employ 70% more local workers than the average Panamanian hostel.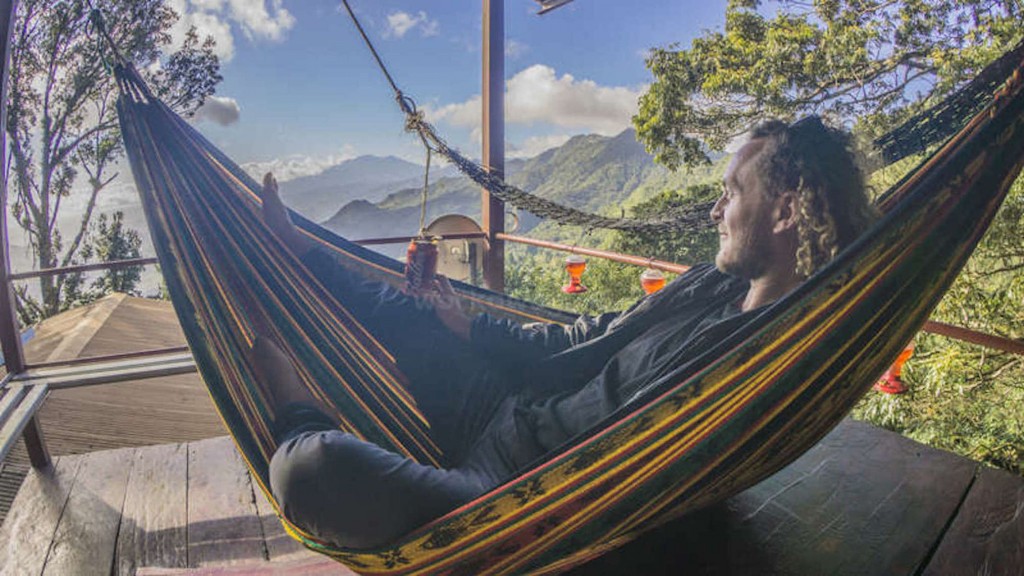 Accommodation: A shared room with other volunteers.
Other Benefits: A social atmosphere, free yoga classes, free treasure hunts and games, hiking trails, bar activities at night, half off tours (organic coffee and wine, and horseback tours), the opportunity to develop Spanish-speaking skills, nature and local community nearby to explore!
References: In addition to having 10 references with 100% positive feedback on WorkAway, this hostel has great reviews online and in several published travel books.
Work-Exchange Listing & Photo Credits: Workaway.info/5957661534c9-en.html
Notes on WorkAway: WorkAway is the most popular platform for work exchanges. An annual membership costs $29 for a single person or $38 for a couple.
______________________________________________________________________________________________
Angloville around Eastern Europe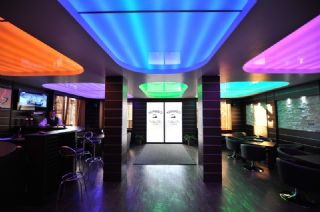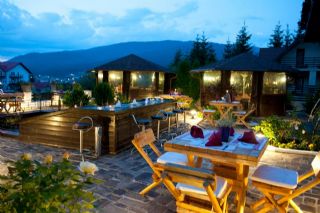 Locations: Available at multiple sites in Poland, Hungary, Romania, Czech Republic and Slovakia.
Length of Stay: Programs are 3, 6, 7, or 9 days at a time. You may do as many programs as you'd like at the different sites as long as you're registered in advance.
Hours of Work: The position is full time, with breakfast usually around 9:00am and activities ending around 6:00pm, and a 3 hour break in the afternoon. However, if you enjoy talking to and getting to know people, it feels more like a fun vacation than work.
Room for: There are plenty of volunteer positions open, including programs for youth. Invite your family and friends to join you!
Type of Work: The only "work" the volunteer has to do is hold conversations in English with local people, and actively participate in an assortment of fun activities.
Program Purpose: The volunteers have a unique opportunity to spend quality time talking to and getting to know local people. In return, local people have a chance to practice their English and gain confidence in their abilities. You are likely to leave the program with dear friends who live all around the world.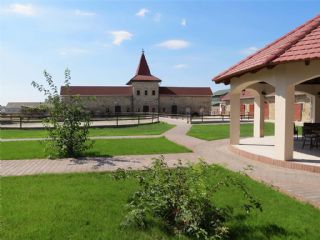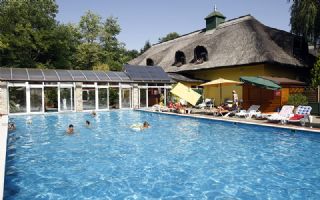 Accommodation: A nice hotel room at a resort (sometimes the room is shared, depending on the popularity of the program).
Meals: All meals are provided. Many meals are delicious local specialties!
Other Benefits: Free transportation from the major city nearby to the hotel. Free tour of the major city the day before the program starts. Teaching experience and a certificate of completion. The opportunity to work toward a TEFL certificate!
References: Angloville has a good reputation among volunteers on the web. I found Angloville on HelpX when I was traveling, and I did a program in Romania. I absolutely loved the experience and want to go back to do more.
Work-Exchange Listing and Photo Credits: HelpX.net/host.asp?hostID=14914&network=3
Notes on HelpX: Membership costs €20 every two years. Alternately, you could make a profile for free and cross your fingers that a host you like contacts you, in which case you can get around the membership fee.
_______________________________________________________________________________________
Key Lime Sailing Club in the Florida Keys, U.S.A.

Location: Key Largo, Florida, U.S.A.
Length of Stay: Minimum of one month.
Hours of Work: Not specified.
Requirements: Have a personal goal for your time there. Be willing to learn and eager to help.
Type of Work: House keeping, boat cleaning, property maintenance, bike repairs.

Accommodation: Gender-separate dormatories.
Meals: 3 meals a day, and volunteers can help plan meals. One former volunteer described the food as "outstanding."
Other Benefits: Access to "sailing boats, kayaks, canoes, scuba and snorkel gear and much much more," opportunity to learn to sail, and an immersive cultural experience.
References: Two volunteers on HelpX left great reviews, and the Key Lime Sailing Club has more stellar reviews online.
Work-Exchange Listing & Photo Credits: Helpx.net/host.asp?hostID=51905&network=5
Notes on HelpX: There are free memberships which allow hosts to contact travelers, but premier memberships that allow the traveler to contact the host costs only €20 every two years.
_______________________________________________________________________________________
Event-hosting startup at an organic restaurant in the Netherlands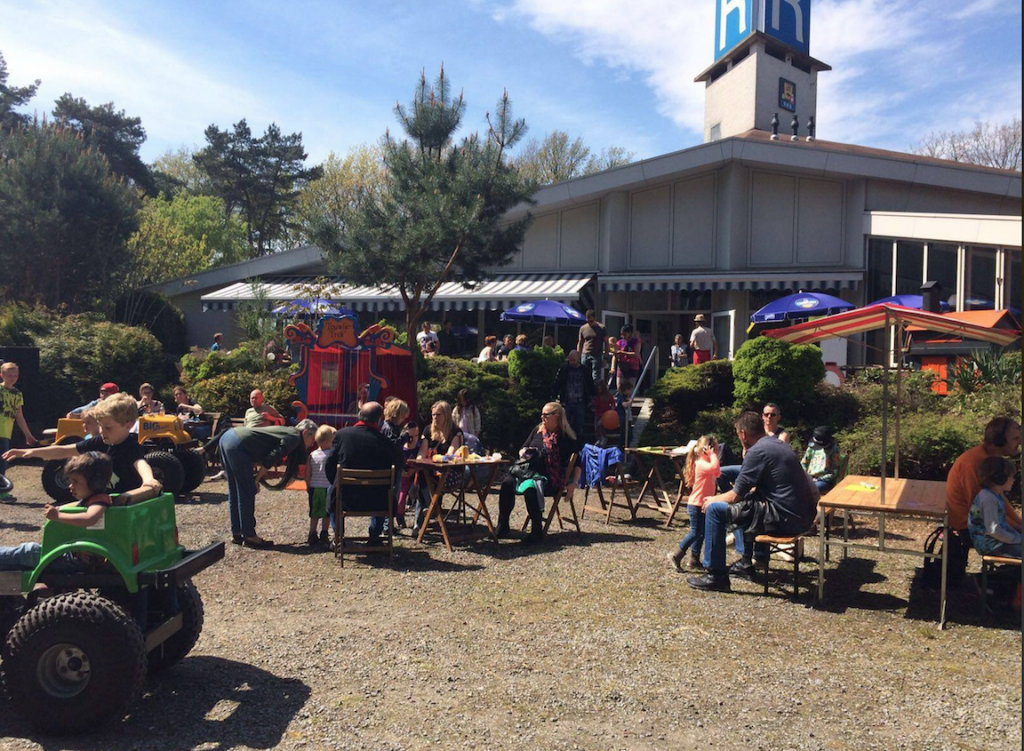 Location: BarHier in Liempde, the Netherlands.
Length of Stay: Minimum of 3 weeks.
Hours of Work: 28 hours per week, 4 days a week (3 day weekends).
Positions Available: Two volunteer positions are available.
Type of Work: Painting, kitchen work, cleaning, decorating, renovating, creative brainstorming.
Project Purpose: This self described "art deco meets neo-hippy" organic restaurant is opening a space to host events, and is seeking a couple of volunteers on board to help.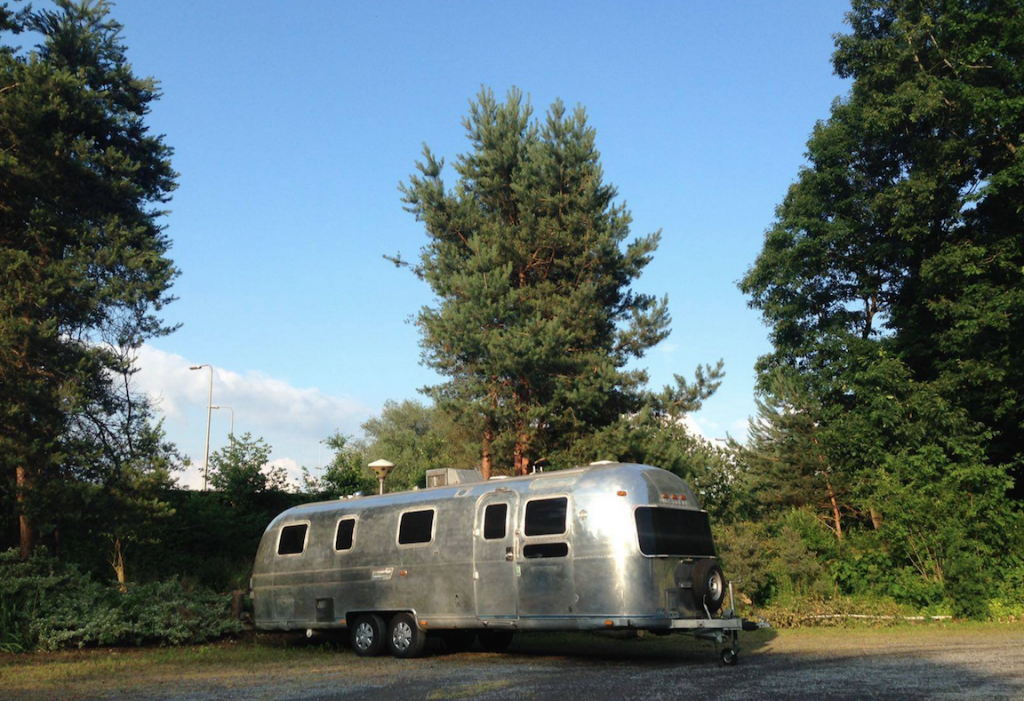 Accommodation: You will be provided a fully furnished mobile home outside of the restaurant! There is a restroom available in the mobile home, and indoor facilities are also available.
Meals Provided: People often eat together, and you are welcome to make your own food with whatever is available in the kitchen.
Other Benefits: Free use of washing machine. Immersive cultural experience. Couples, families, and pets are all accommodated.
References: The restaurant and bar get great reviews from visitors on their facebook page.
Work-Exchange Listing & Photo Credits: HelpStay.com/stays/Organic-Restaurant-Event-Hosting-Startup-Come-Join-us#living
Notes on HelpStay: HelpStay is free to browse, but you will need a membership to apply to any positions. A membership costs €20 per year, which goes toward maintaining the website and screening hosts.
_______________________________________________________________________________________
Everest English Center near Hanoi, Vietnam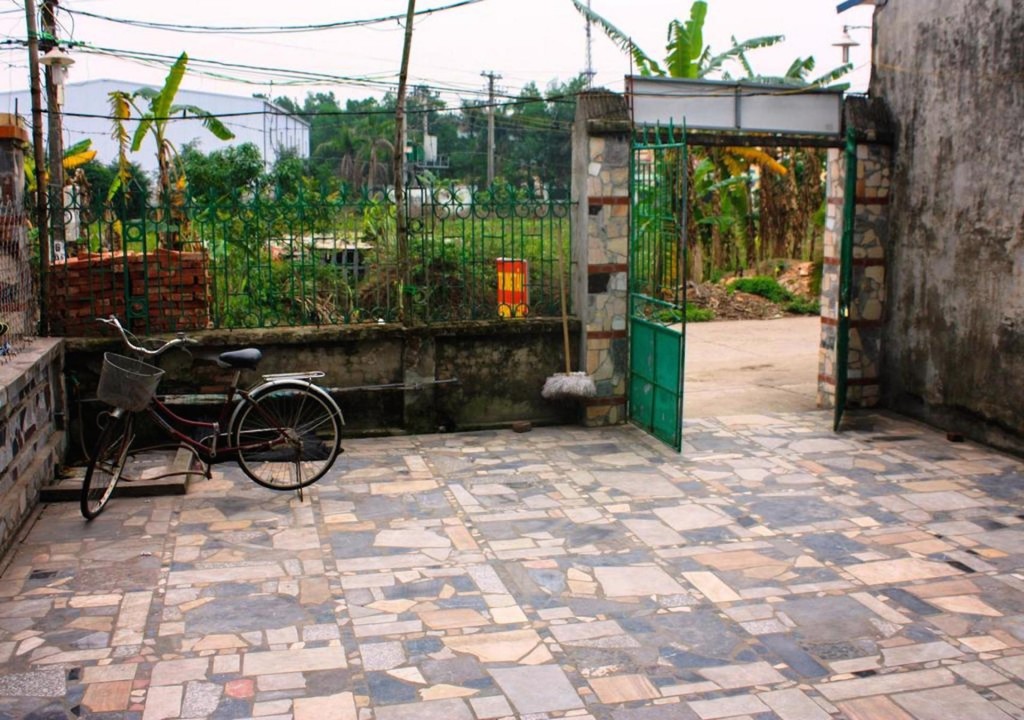 Location: Me Linh, a suburb of Hanoi, Vietnam.
Length of Stay: Minimum of 3 weeks.
Hours of Work: Maximum of 20 hours per week.
Positions Available: One to six volunteer positions are available for people to teach English to children.
Program Purpose: The mission of this program is to help children gain confidence speaking English, and to help empower local people in developing a skill which will open opportunities for future employment. This program especially supports local people in low-income neighborhoods to develop skills speaking English.
What you will gain: An immersive cultural experience! Everest English Center writes that volunteers may "discover the wonderful Vietnamese culture and customs through home-cooked meals, traditional suburban landscapes, daily life and local festivals" on HippoHelp.
Accommodation: Shared room with volunteers, bedding included. Shared bathrooms.
Meals: Free coffee/tea/drinking water. You are responsible for your own meals, but there is a fully equipped kitchen, and super-affordable local markets and supermarkets nearby.
Other Benefits: Balcony with a view of fields/gardens. Free bus pass, if you stay 2+ months.
Traveler/Volunteer Reviews: Everest Center has 3 great volunteer reviews on WorldPackers, and great feedback on their website!
Work-Exchange Listing & 1st Photo Credit: WorldPackers.com/en/positions/3503
Work-Exchange Listing & 2nd Photo Credit: HippoHelp.com/host/english-teachers-are-needed
Notes on WorldPackers: All hosts are verified by WorldPackers, which is a huge advantage to this website. Travelers are insured by WorldPackers in case something goes wrong or they are unhappy with their experience. It is free to browse the website, but membership to WorldPackers is $49 per year for unlimited trips, or you can pay a low fee per confirmed trip, which is only to be paid once your stay is confirmed. The money stays within WorldPackers to maintain their platform.
Notes on HippoHelp: This is a great new website with the same principles as those listed (WorldPackers included) in my previous article. Unlike most of the websites listed in that article, HippoHelp is completely free to use! There are no registration or membership fees on the website, from browsing to contacting hosts and making your arrangements. Because it is so new, very few of the listings have any reviews. As I suggest for your safety in every article, do your research before committing to any opportunity. Be careful to check that work-exchange opportunities are safe and legitimate, especially if it's in a in remote locations where public transportation is scarce. A little sleuthing on your favorite search engine can bring up a lot of information, and if it doesn't then feel free to ask your potential host for references.
_______________________________________________________________________________________
Help local family renovate an old house in the center of Venice, Italy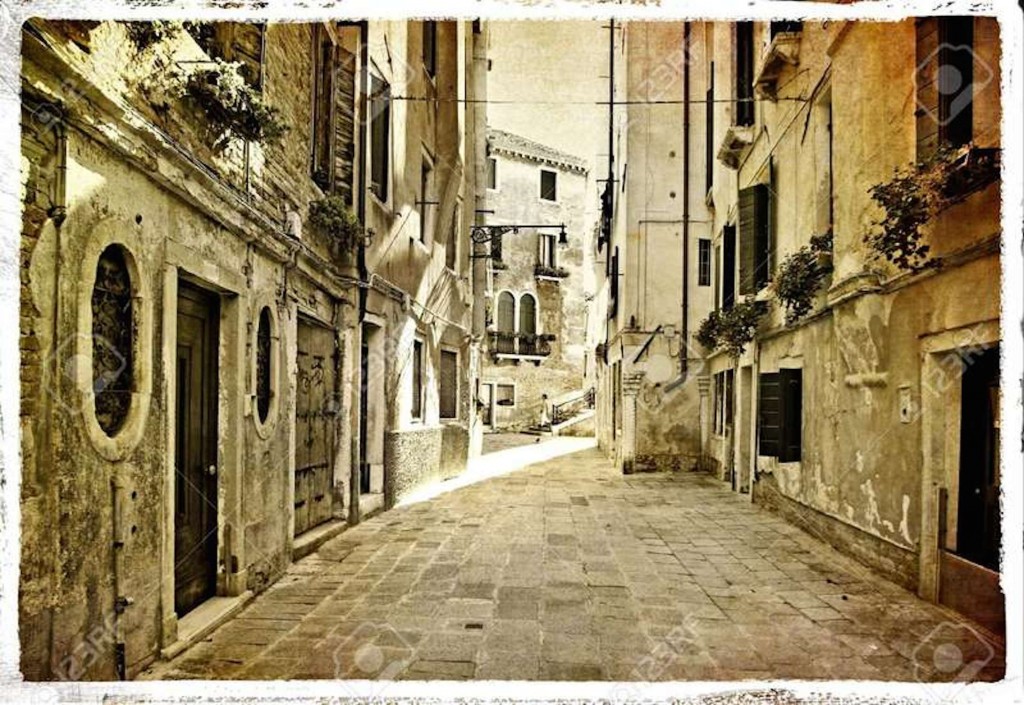 Location: The house is in Castello of Venice, Italy, just a few minutes walk from San Marcos Square.
Length of Stay: Flexible
Hours of Work: 4-5 focused hours a day, 5 days a week. Days off may not be consecutive.
Room for: Multiple volunteers, but no families, couples, or university students.
Type of Work: Help with building, child care, cooking, cleaning, animal care, and technology.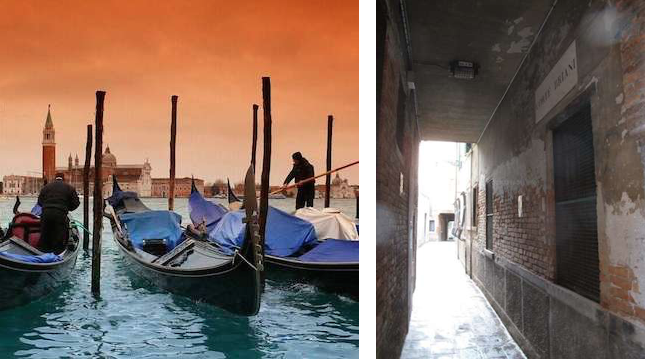 Accommodation: Shared volunteer room in a 3 bedroom house with the host family (a couple and their two sons).
Meals: Three meals a day, on working days only.
Other Benefits: Staying in the center of Venice, Italy for free is a pretty stunning benefit on it's own, plus free meals (dining out in Venice is expensive!) and the amazing cultural experience of living with a Venetian family!
References: This host currently has 34 references on WorkAway, with a surprising 100% positive feedback rating.
Work-Exchange Listing & Photo Credits: WorkAway.info/496695835435-en.html
_______________________________________________________________________________________
Horse & Motorbike Farm near Sydney, Australia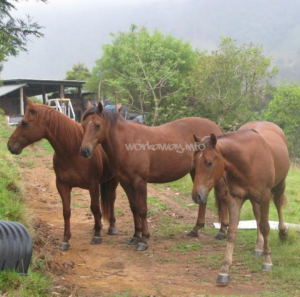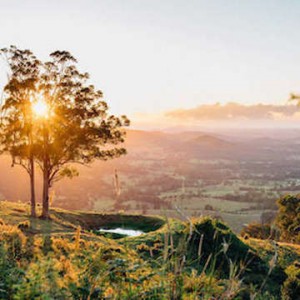 Location: About 3 hours north of Sydney, Australia.
Length of Stay: Flexible.
Hours of Work: 4-5 hours per day.
Room for: 1-6 volunteers at a time.
Type of Work: Help to clean, cook maintain the orchards, and care for animals. Assist with permaculture, eco-projects, and building. No experience required, but willingness to learn is mandatory.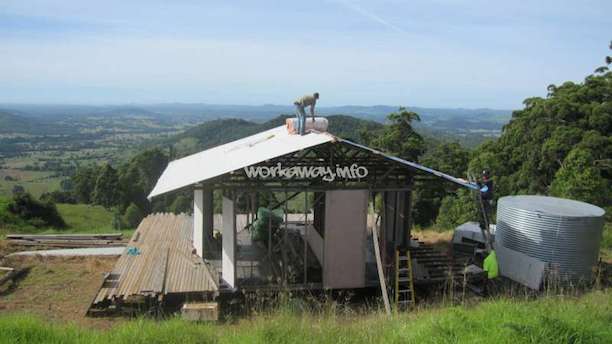 Accommodation: Many options are available including bedrooms in the main house, a small nearby cabin, or an extra campervan.
Meals: Meals are family-style, and able to be adapted to specific diets.
Other Benefits: You can ride or learn to ride both motorbikes and horses! Depending on when you are there, you may be able to participate in one of the workshops they lead about natural horsemanship, woodworking, or mechanical engineering for vehicle repair. This farm also offers to sell cheap cars which other volunteers have left behind.
References: This farm has 90% positive feedback on WorkAway with 67 reviews at the time of this writing.
Work-Exchange Listing & Photo Credits: WorkAway.info/11419581654b-en.html