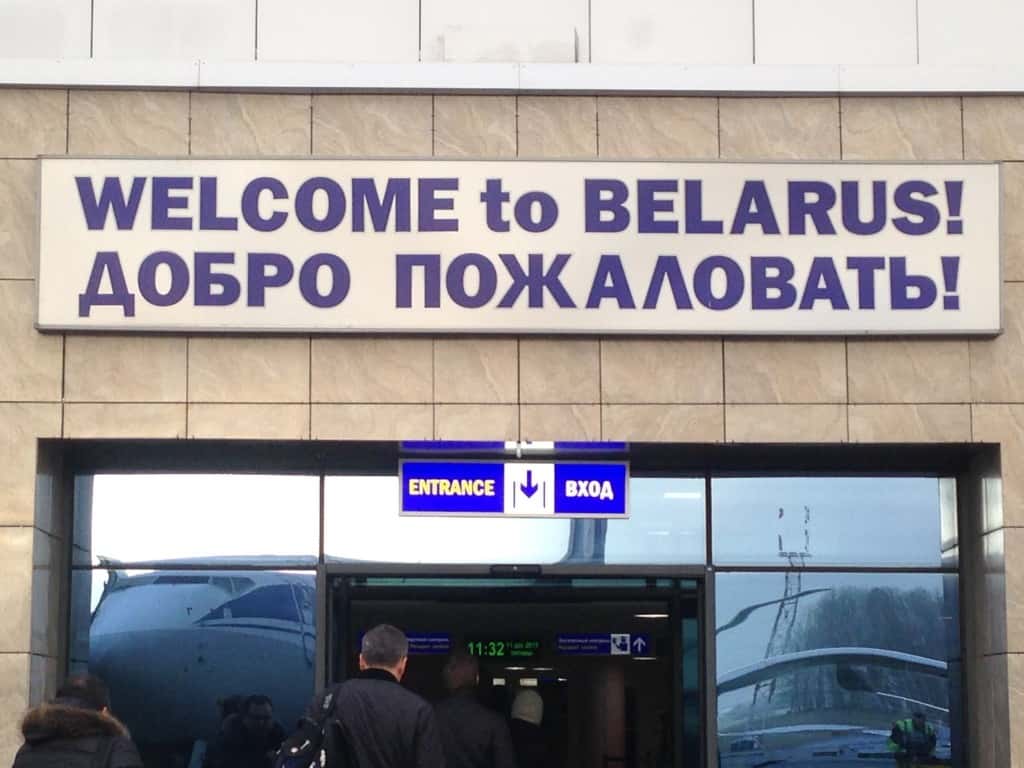 By JOSH FRIEDMAN
Internationally isolated Belarus lifted visa restrictions Sunday on citizens of 80 countries, including the U.S., Canada and almost all European states. Individuals who hold passports from most of the 80 states that cracked the list may now travel to Belarus visa-free on the conditions that they spend no more than five days in the country and arrive in the former Soviet republic via Minsk National Airport.
Belarusian President Alexander Lukashenko announced the visa liberalization policy last month amid an ongoing dispute with Russia, Belarus' neighbor and closest ally. Lukashenko's friendly gesture toward the international community irked Russia, whose Federal Security Service (FSB) responded by ordering the creation of security zones along the Russian-Belarusian border.
Then on Feb. 3, Lukashenko delivered a 7.5-hour live news conference in which he lashed out at Russia over the border controls and numerous other issues, according to an AP report.
"Russia has become concerned that Belarus will go away, that Lukashenko has turned to the West," Lukashenko said during the press conference.
Minsk and Moscow have been quarrelling for months over the amount of gas debt Belarus owes Russia. Moscow places that figure at $550 million. Russia has cut oil supplies to Belarus amid the gas dispute.
During Lukashenko's 7.5-hour broadcast, the Belarusian leader accused Russia of using energy as a weapon and threatened to eliminate Belarus' dependence on Russian oil. Lukashenko also said he will not allow Russia to build an air base on Belarusian territory — something for which Moscow has been pushing for years.
Minsk and Moscow have also bickered recently over Belarus allowing western food imports to enter Russia. Moscow banned many western food imports in retaliation for the U.S. and EU imposing sanctions on Russia over the Ukraine crisis. In response to Minsk allegedly breaking the embargo, Russia imposed some restrictions on Belarusian food imports.
In recent weeks, local and international media have circulated rumors that Belarus and Russia are heading for a divorce. Belarus belongs to Russia's Eurasian Economic Union and Collective Security Treaty Organization. Some reports have suggested Lukashenko is considering pulling out of one or both of the Russian-dominated international organizations.
However, Russian politicians and state media have suggested Lukashenko is bluffing in attempt to gain economic concessions from Moscow. Many critics of Luakshenko say he often tries to play the West and Russia off against one another in order to extract benefits.
During the 7.5-hour affair, Luakshenko assured, "there will be no war" between Russia and Belarus.
"No one will occupy us, no one will send in troops," Lukashenko said. "We will protect ourselves and our independence."