By JACLYN SNOW
Are you intrigued by the idea of glamping (glamor camping) in comfort and style for $10 a night, or would you prefer to camp at a beach resort for less than $5 a night? Do you love the idea of spending your evenings in an opulent tree-house while on vacation? Do you dream of a family camping trip in a beautiful garden tucked away within a major city? Is it important for you to meet interesting and friendly local people when you travel, or do you prefer to unwind in isolation? All of this is possible and more when you try grey camping!
Grey Camping for Unique & Cheap Vacation Accommodation
Grey camping is an umbrella term used by some travelers to describe the experience of camping on private property with permission and usually a small fee, rather than staying at a large-scale popular campsite or totally roughing it in the wild. If you're ready for an exciting new experience for an extremely affordable price, read on to learn about the incredible scope of options available.
Camping spots are available by the sea, in the mountains, within mega-cities, in the treetops, and just about anywhere else you can imagine. The campsites vary from simple to sumptuous, and prices range from absolutely free to fairly expensive. Many campsites offer amenities such as access to restroom facilities, the possibility of breakfast, available transportation, kitchen access, pool use, a tent/cabin/hammock/etc to sleep in, and more.
Grey camping is ideal for couples and families who want to have an epic camping trip without being packed tight into a park crowded with many other campers. Depending on where you choose to go, you can stay with local people who are happy to give you recommendations, or you might stay far off the beaten path- either way, you are contributing to a sharing economy that puts money in the pockets of local people. Or if you have a nice garden, yard, or piece of land, you can turn this around and become a host to meet interesting international travelers and earn income for your next trip!
There are three websites which I recommend for finding grey camping opportunities, which I will compare below. All three have listings all around the world, list the amenities available, and are totally free to browse.
1. The website: Camp in My Garden
Pros
– This is the original platform for this type of camping, as it was the first website of its kind started in 2010 in the U.K.
– There are many amazing listings across about 60 countries around Europe and the U.K., Africa, Asia, North America, Central and South America.
– This website specializes in independent, private camping spaces across the globe so that you're never in a crowd of campers.
– Each campsite lists the amenities available at every location, including whether or not it is wheelchair accessible.
– This website is 100% free to use, they don't charge any service fees, and you pay your host when you arrive.
– There are no advertisements! The website is maintained by donations.
Cons
– You can only search campsites by location; you cannot search by amenities, price, or any other criteria.
– There are no background checks. Users of the website can rate the places they've stayed, but many listings have no rating.
2. The website: Gamping
Pros:
– This website, founded in Paris, France, is available in approximately 50 countries throughout Europe and the U.K., Africa, the Middle East, Australia, North America, Central and South America.
– Search oceanfront properties, wide open spaces, in the mountains, unique hideaways (tree-houses!), at vineyards, under the stars, at farms, with private pools and more.
– You can search by location, type of lodging, amenities (including wheelchair accessibility), activities nearby, or the size of the campsite!
– Many listings offer an optional breakfast!
– The website offers secure online payment.
– Although it is unclear whether there are background checks, many of the campsites are rated on a clear scale.
Cons:
– There are campsites available around the world, but the vast majority of listings are around Europe and the United Kingdom.
– You can search by many different criteria as listed above, but you cannot filter by price.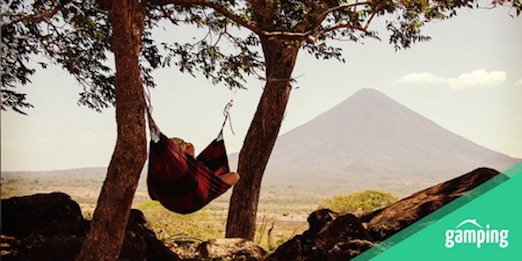 3. The website: Campr

Pros:
– This startup from Antwerp, Belgium is now available in 40 countries across Europe and the U.K., Africa, the Middle East, Australia, and North America.
– Search by regional location or browse through categories including tree-houses, places that provide or rent gear, garden camping, sport & camp, surf & beach opportunities.
– You can filter your search by price range or amenities!
– The website is totally free to use; it does not take any commission. Payment is made through a secure online system.
Cons:
– There are no background checks. Many (but not all) of the campsites have reviews from former guests.
– There is no information is available about handicap accessibility.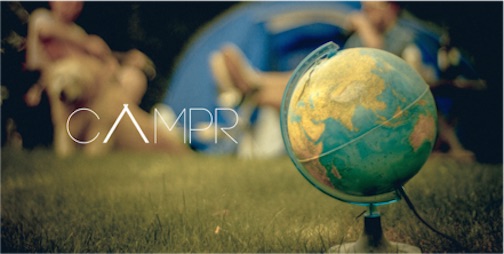 Stay tuned for my next article on the best and worst places to grey camp! Happy and safe travels to everyone until then.