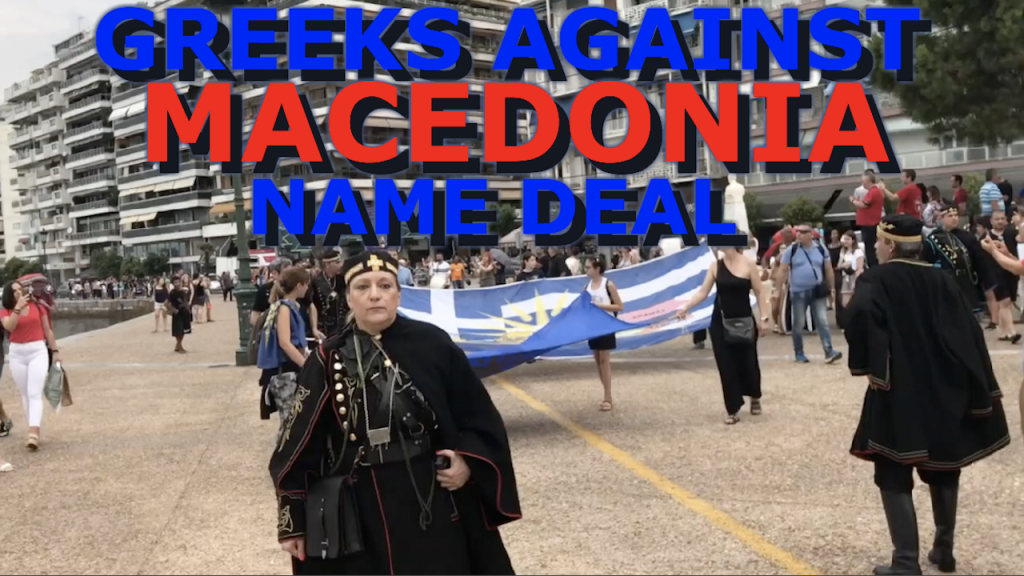 Report from Skopje:
Original: Josh Friedman interviews locals in Thessaloniki, the capital of Greece's Macedonia region, about the longstanding name dispute between Greece and Macedonia, aka FYROM, and about the recent agreement that may resolve the matter.
The report includes background information on the dispute, which largely revolves around Greek Macedonians alleging their mainly Slavic neighbors to the north are appropriating Greek history and using a name that, according to Greeks, does not belong to them. For years, Greece has been using its veto power to keep Macedonia, or FYROM, from joining NATO and the EU under its existing name.
Greece's government, however, has vowed to drop the veto following an agreement reached in June that would rename the country of Macedonia "North Macedonia." This agreement paves the way for Macedonia, or "North Macedonia," to join NATO and eventually the EU.
But Greeks living in the Greek Macedonia region are not happy about the deal. Watch below:
Rain or shine, Greek Macedonians are consistently protesting the name deal struck between the governments of Greece and Macedonia/FYROM.
Greek Journalist Antony Tsolnaras, of Thess News, joins Josh Friedman at a protest in Thessaloniki to discuss the resistance to the name deal and the demands of the protesters. Under what conditions would Greek Macedonians accept a name deal with their northern neighbors? And does Tsolnaras believe the protesters will succeed in upending the name deal on the Greek side of the border? Watch and find out.