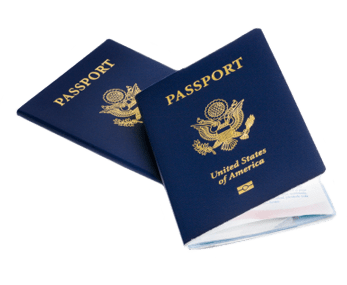 The United States passport is the world's 35th best travel document, a ranking it shares with Slovenia, according to an index released this week by citizenship and international business guru, Andrew Henderson.
Henderson's Nomad Capitalist company unveiled the first Nomad Passport Index, which differs fundamentally from the annual passport rankings that FreeManPost has previously covered. Unlike conventional passport rankings that merely factor in visa-free travel opportunities, the nomad index factors in taxation, as well as freedoms and other responsibilities that come with holding a country's citizenship.
"We set out to create the Nomad Passport Index because we saw all of the different rankings of passports out there and realized that everyone in the media and everyone on the Internet was ranking passports on only one criteria and that is their ability to travel," Henderson said in a video announcement. "The reality is having a passport is one of a number of privileges as well as responsibilities of being a citizen of another country."
U.S. citizens, for example, are required to pay taxes on worldwide income. The U.S. is effectively the only country in the world that maintains and enforces a worldwide tax regime. In recent years, an increasing number of Americans have renounced their U.S. citizenship, and in 2016, a record 5,411 individuals opted to quit being U.S. citizens, according to an Internal Revenue Service list.
RELATED: UNITED STATES PLUMMETS TO 17TH IN ECONOMIC FREEDOM RANKINGS
The Nomad Passport Index weighs visa-free travel opportunities as 50 percent of a country's ranking. Hence, the order of the rankings in the nomad index does not differ dramatically from that of conventional passport rankings.
But, the nomad index weighs taxation as 30 percent of the ranking. As a result, the U.S. passport dropped from a top 10 ranking to 35th.
Perception of the passport, the ability to maintain dual citizenship and the overall freedom that a country allows its citizens to enjoy each receive 10 percent weights in the nomad passport rankings.
Austria, for instance, has a highly coveted passport — and one that can be purchased at steep price — but Vienna does not allow its citizens to maintain dual citizenship. Austria slid from 12th in the conventional rankings to 23rd in the nomad index.
In the Nomad Passport Index, Sweden ranks no. 1, followed by Belgium. Italy and Spain are tied for 4th and Ireland is 5th. Finland and Germany, which are tied for 6th, and Denmark, Switzerland and Luxembourg, which are tied for 8th, round out the top 10.
New Zealand (11th), followed by Canada (14th), Australia (16th) and Japan and Singapore (tied for 19th) are the highest ranking non-European passports in the nomad index.
The index ranks a total of 199 countries' passports. Libya (195), Pakistan (196), Eritrea (197), Iraq (198) and Afghanistan (199) occupy the bottom of the rankings.
Among the countries that offer economic citizenship — also known as selling passports — St. Kitts and Nevis ranks 50th and Antigua and Barbuda is 58th. Economic citizens of St. Kitts and Nevis and Antigua and Barbuda have visa-free access to the majority of Europe, including the Schengen Area and the United Kingdom. They can also travel visa-free to popular business destinations Hong Kong and Singapore.
Dominica, another Caribbean island nation — and one that offers slightly cheaper economic citizenship — ranks 65th in the nomad index.
READ MORE ABOUT PASSPORTS FOR SALE IN FREEMANPOST'S PREVIOUS COVERAGE OF PASSPORT RANKINGS
Other methods of obtaining a new passport include long-term residence and citizenship by descent programs. Argentina (43rd), Uruguay (53rd) and other South American countries offer residence programs that allow one to become a naturalized citizen after living in the country for multiple years.
Italy and Ireland, both of which have top 5 passports, allow individuals to claim citizenship based on their family trees.
To download a copy of the Nomad Passport Index, visit nomadcapitalist.com or use this link.