By JACLYN SNOW
Grey camping is an opportunity created by the sharing economy which allows people to experience camping on private property with permission of the owner and a small fee, instead of staying at a large-scale popular campsite or totally roughing it in the wild. Grey camping spots all over the world are available this summer by the sea, in the mountains, within mega-cities, in the treetops, and in many other phenomenal places. Many campsites offer a variety of amenities including access to restroom facilities, meal options, accommodation, and much more!
I scoured the web to find the best grey campsites available around the world for you to camp this summer! I am happy to present you with seven awe-inspiring campsites, which range from only $3 to €15 per night. In response to a recent query about how to travel to these international locations on a budget, refer back to my past articles about how to get cheap flights and free flights, take a train, bus or boat to travel free/cheap on 6 continents, catch a ride share, or rent a car for free/cheap. Choose a cheap mode of transportation, pick out your favorite grey campsite, pack a bag, and prepare to have an incredible and inexpensive summer adventure!
7 Beautiful Places to Grey Camp This Summer on a Budget
⛺ Camp among coffee plants and cacao trees at EcoFinca Luna Del Puente (EcoFinca Moon Bridge) in Honduras for $3 per person per night: http://campinmygarden.com/campsites/1365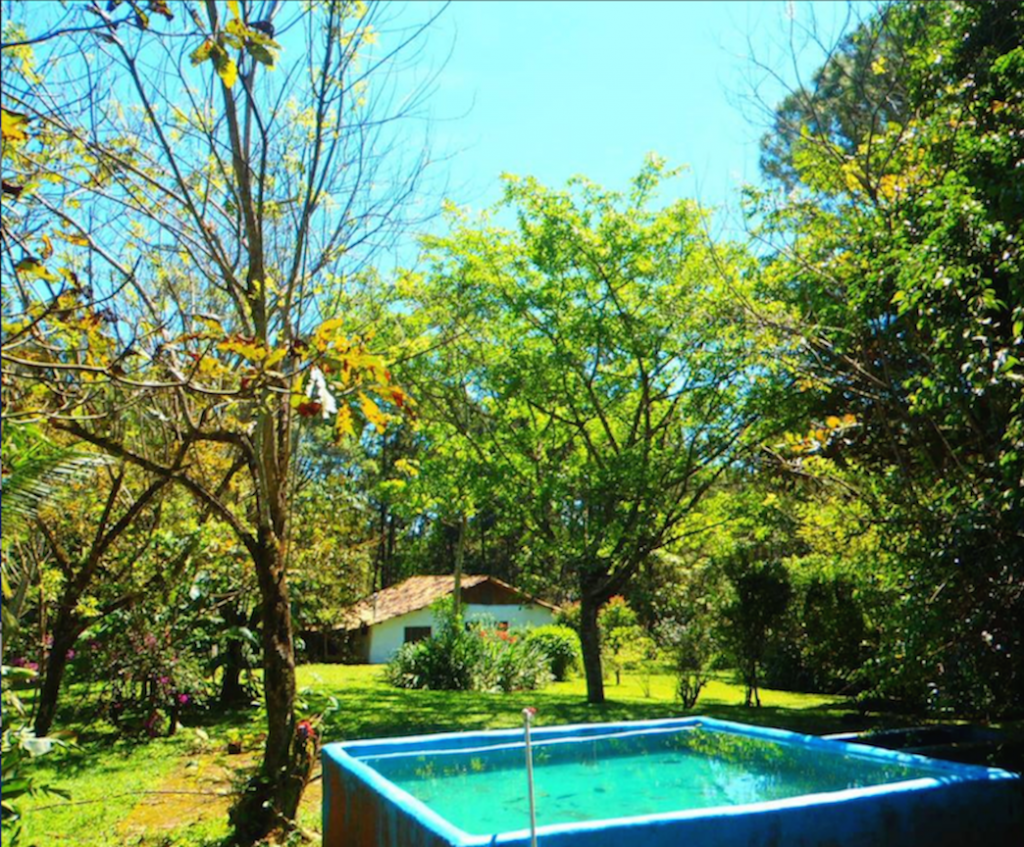 Description: "Ecofinca Moon Bridge is a project of hope and love of nature. It is located in a 50 hectare private nature reserve, protected by a family who wants to preserve and publicize the flora and fauna inhabiting the forest. Crossing our paths can be found pine, natural water sources, cocoa and coffee mixed with trees that help the area's biodiversity… You can even learn to make your own coffee and chocolate."
Amenities: Toilets and showers, meal options, family & pet friendly, tents provided, optional private transport, near public transport, wheelchair accessible.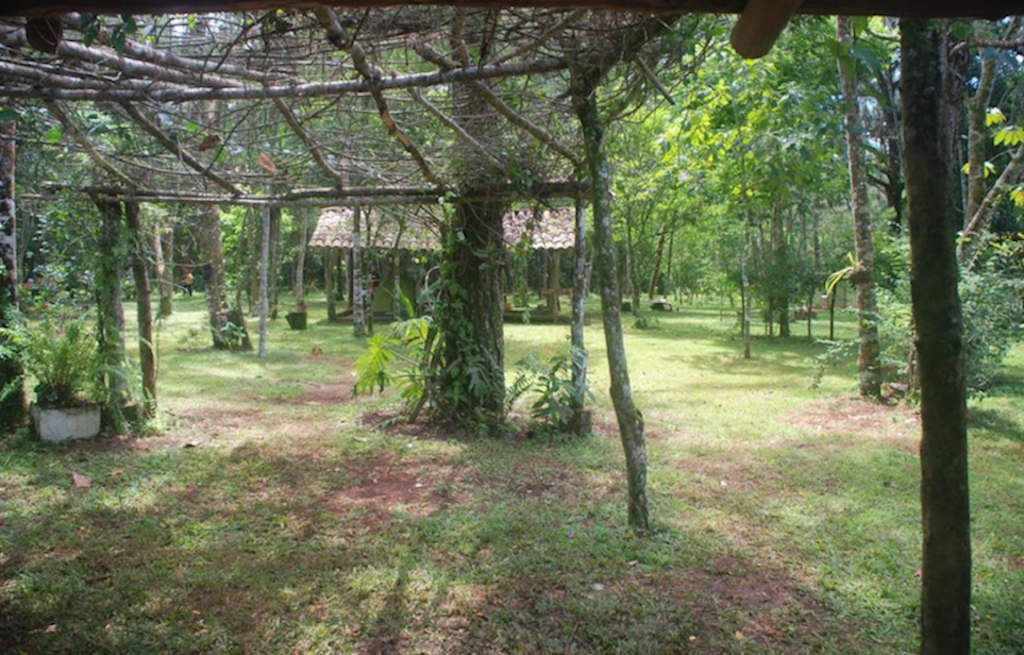 Reviews: Although this listing has no reviews, there are plenty of very positive reviews for this site on TripAdvisor, Booking.com, Lonely Planet, and Viajeros (click any of these links to read the reviews about EcoFinca Moon Bridge).
⛺ Spend the night in a glamour tent or tree-house bungalow with Lima Escape Company in Portugal for as low as €7 a night: https://www.gocampr.com/places/54cd048f69d439cd061b4067#_=_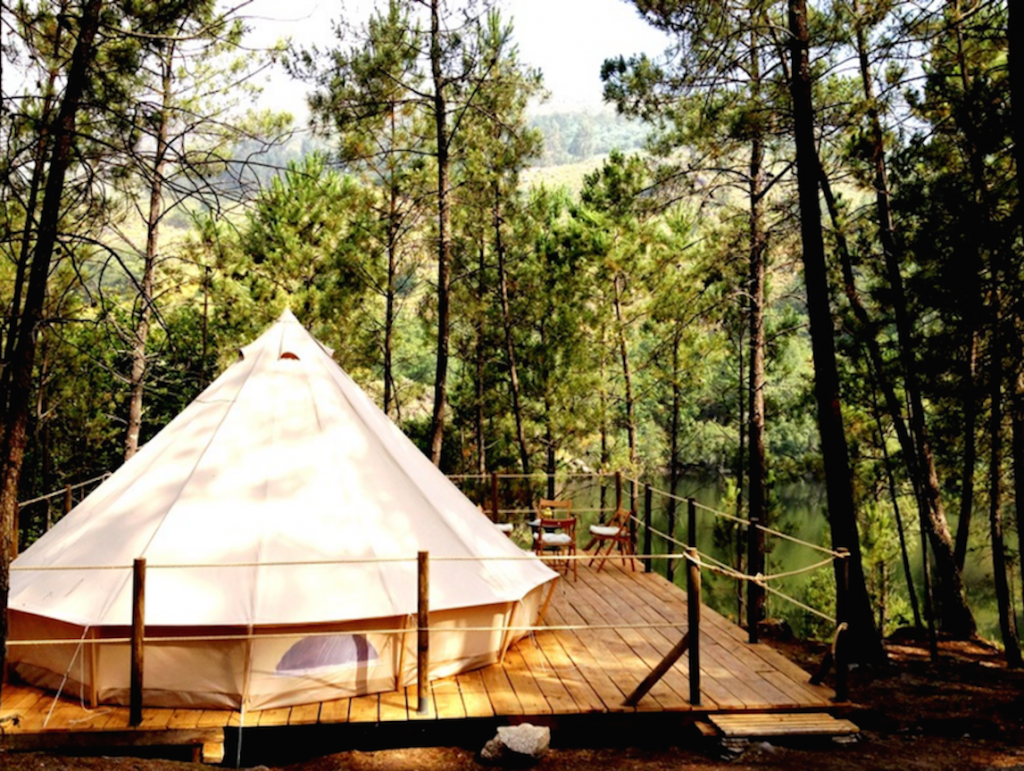 Description: "At the campsite of Entre Ambos-os-Rios (Ponte da Barca), Lima Escape built bungalows… 'Tree-house' style to provide direct contact with nature in an environment of complete comfort…. Lima Escape created a zone of Glamour tents decorated in an oriental style, equipped with comfortable double beds and ottomans and served by wooden balconies, tables and chairs, all in the surroundings of natural and stunning views over the river Lima…. Lima Escape opened a restaurant "Adega do Artur" (Arthur's Cellar) which offers a wide choice of quality dishes…. Lima Escape also offers a wide range of activities and entertainment for all tastes."
Amenities: Toilets and showers, meal options, accommodation provided, near public transport, free wifi, canoe rental available.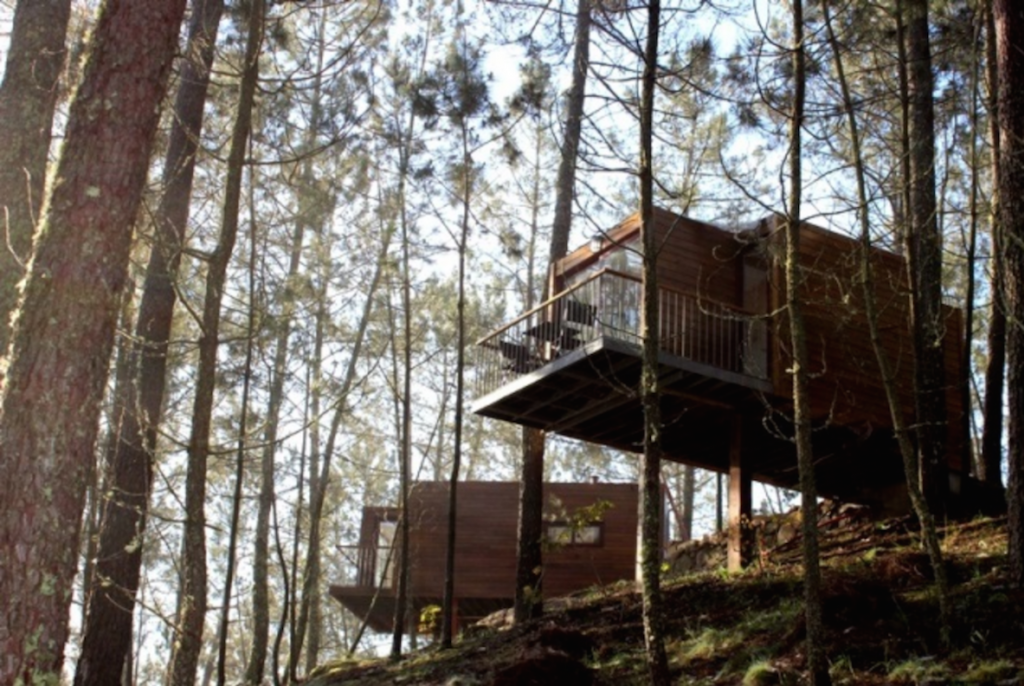 Reviews: There are no reviews directly on the listing, but this campsite has fantastic reviews on TripAdvisor and EuroCampings, the latter of which sends an inspector annually to approve the campsite. Lima Escape's Entre Ambos-os-Rios camp is also endorsed by VisitPortugal.com.
⛺ Sleep under the stars at Stonetower Mansion's garden in Philadelphia, USA for $10 per night: https://www.gamping.com/land/15183
Description: "Stonetower Mansion is a Victorian home undergoing restoration. This is an urban area in the city of Philadelphia. We have 1-tent space. This is a backyard, garden campsite. On the premises we have a large community garden that will accommodate 1-tent. Due to projects on the exterior of the home we are not able to accommodate trailers, vans, etc…. We are accessible (20 feet away!) to public transportation, shops, etc… wonderful oasis in the city!!! We have a FAQ sheet that is available upon inquiry."
Amenities: Showers, near public transport, laundry access, urban area with shops, cafes and restaurants nearby.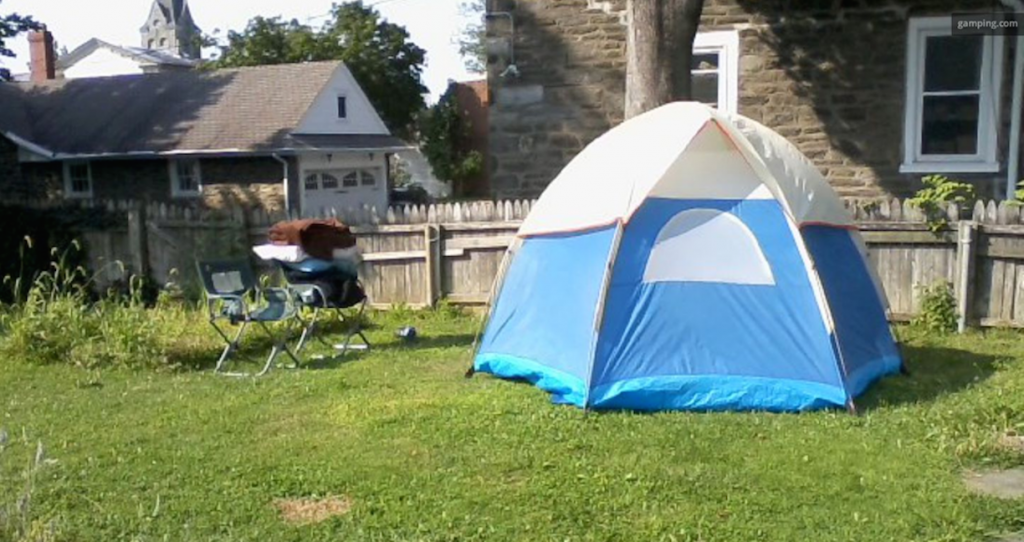 Reviews: This Victorian mansion built in 1892 has no reviews on Gamping.com, but they do have two Facebook profiles (here and here) which seem legitimate and have a few positive reviews. If I were going to camp in this garden, I would ask the owners to provide verifiable references before I booked.
⛺ Pitch your tent at Waminda Farm, an animal sanctuary in Western Australia, for $10 a night: http://campinmygarden.com/campsites/1192
Description: "Waminda, meaning « peace and tranquility » in Aboriginal language, is an 11 acres farm that welcomes injured animals and gives them shelter, food and love. Dingoes, kangaroos, emus, parrots, ducks, geese, chicken, peacock, horse, snake, dog, fish, frogs… You can help to feed the animals and get to know them better*. Have you ever wanted to have a parrot on your shoulder, hold a snake, be in a cage full of dingoes or pet a baby kangaroo? It's possible here in Waminda!"
Amenities: Toilets and showers, meal options, family and pet friendly, tents available, space to sleep inside, wheelchair accessible.
Reviews: There are no reviews on this listing, but there are many top-rated reviews about Waminda Farm on TripAdvisor, Facebook, and AirBnB (these links will direct you to the reviews).
⛺ Garden Camping in Brittany, France for €6 euros a night: https://www.gamping.com/land/8390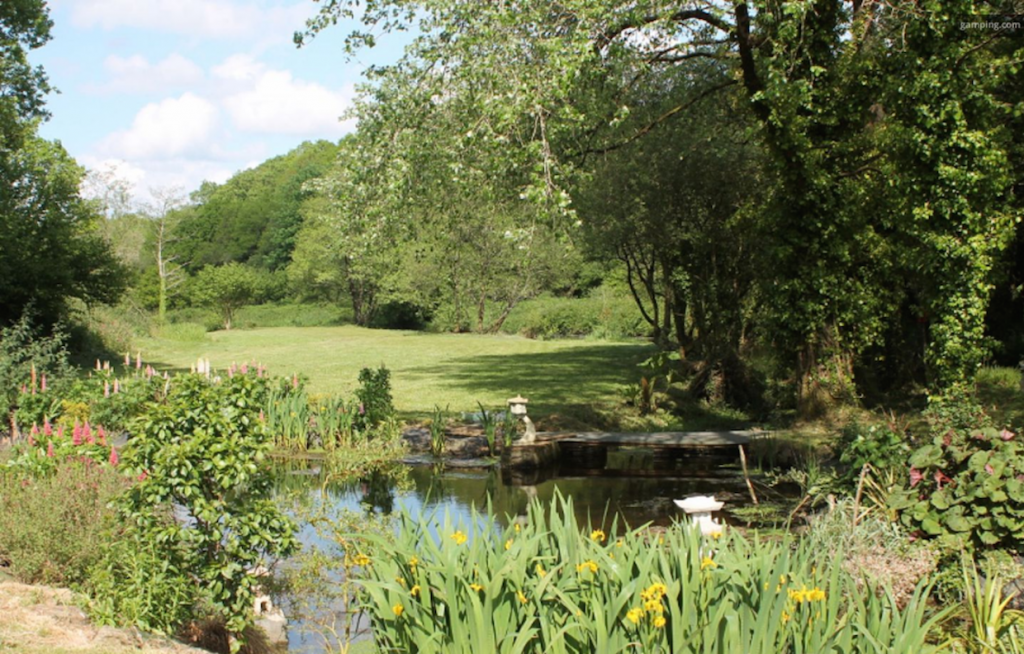 Description: "Beaucoup d'imagination, de passion et de travail font de ces 2,5 hectares l'endroit idéal pour se ressourcer…. Si vous aimez la nature et les animaux, ce lieu est fait pour vous…. Au pied des Monts d'Arrée… 20aine de km de la mer [Celtique], à 8 km d'un lac…. Pour les enfants, une aire de jeux est à disposition…. Prêt de livres, jeux de société, etc…. Vous aurez accès à un espace totalement aménagé pour vous comprenant : une cuisine équipée… une salle de bain avec douche, un wc, un barbecue, des transats, un espace pique nique etc."
Translation: "A lot of imagination, passion, and work makes these 2.5 hectares the ideal place to recharge…. If you love nature and animals, this place is for you…. At the foot of Monts d'Arrée… 20 kilometers from the [Celtic] sea, 8 kilometers from a lake…. A playground is available for children… Books, board games, etc are available for loan… You will have access to your own space which consists of a fully equipped kitchen, a bathroom with shower and a toilet, barbecue, deck chairs, a picnic table, and so on."
Amenities: Independent restroom and kitchen unit, breakfast optional, family and pet friendly, near public transport, electricity, wifi, laundry access. Not wheelchair accessible.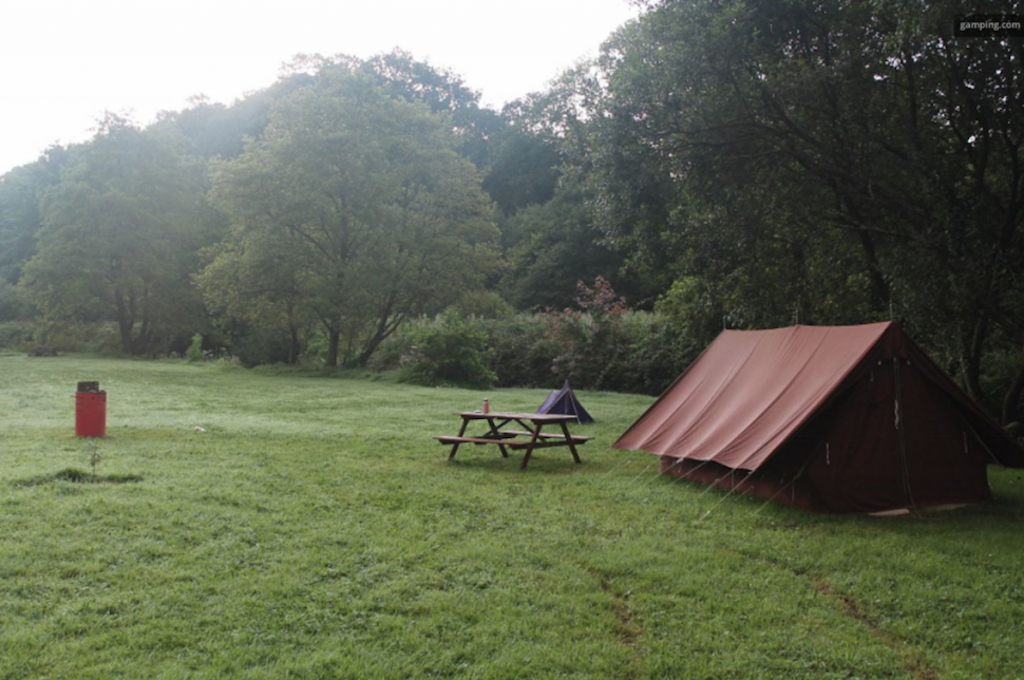 Reviews: This listing has 40 reviews on the website with outstanding reviews!
⛺ Garden camp in a luxury cottage complex near the beach and safaris in Kenya for €15 a night: https://www.gocampr.com/places/55073884662f4dbd52889b80
Description: "Camping near the Indian Ocean. You can visit the beautiful Diani Beach. If you want you can take a safari in the Shimba hills, Tsavo or Amboselli. All the profits we make by renting our garden will go to local charity."
Amenities: Toilets and showers, electricity, free wifi, pool access, close to the beach, restaurants and shopping centers.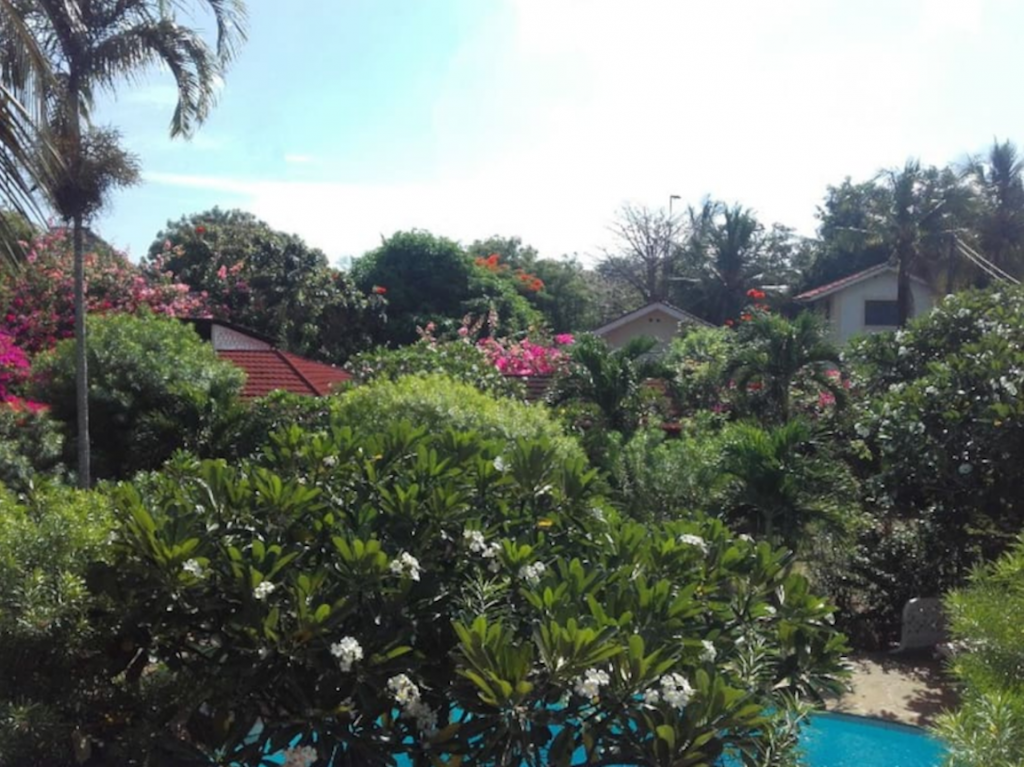 Reviews: Although there are no reviews on this listing, a little research reveals great ratings. The Frangipani Cottages have many 5-star ratings with rave reviews on AirBnB, as well as a few top ratings on TripAdvisor, as you will see by following those links.
⛺ Experience authentic Khmer culture within walking distance of famous UNESCO-protected Angkor Watt Temples in Cambodia for $10 a night: https://www.gamping.com/land/17460
Description: "Asana lodge and camping is a unique Traditional Khmer style house mixed western built of special timbers…. It just only 5 minutes between Siem Reap town and 5 minutes from home of the world-famous Angkor Temples. The Asana is in a very unruffled natural environment with organic fruits and the big trees around. The Asana lodge and camping has attractive and clean area with Garden surrounded with greenery environment, sanitation bathroom and it located near to the world famous of Angkor temples. The experience of staying with authentic Khmer family should not be missed for those who are looking for real experience and being a part of Khmer family…. Our Asana is open the door to welcome everyone."
Amenities: Toilets and showers, use of kitchen, meal options, family and pet friendly, electricity, wifi.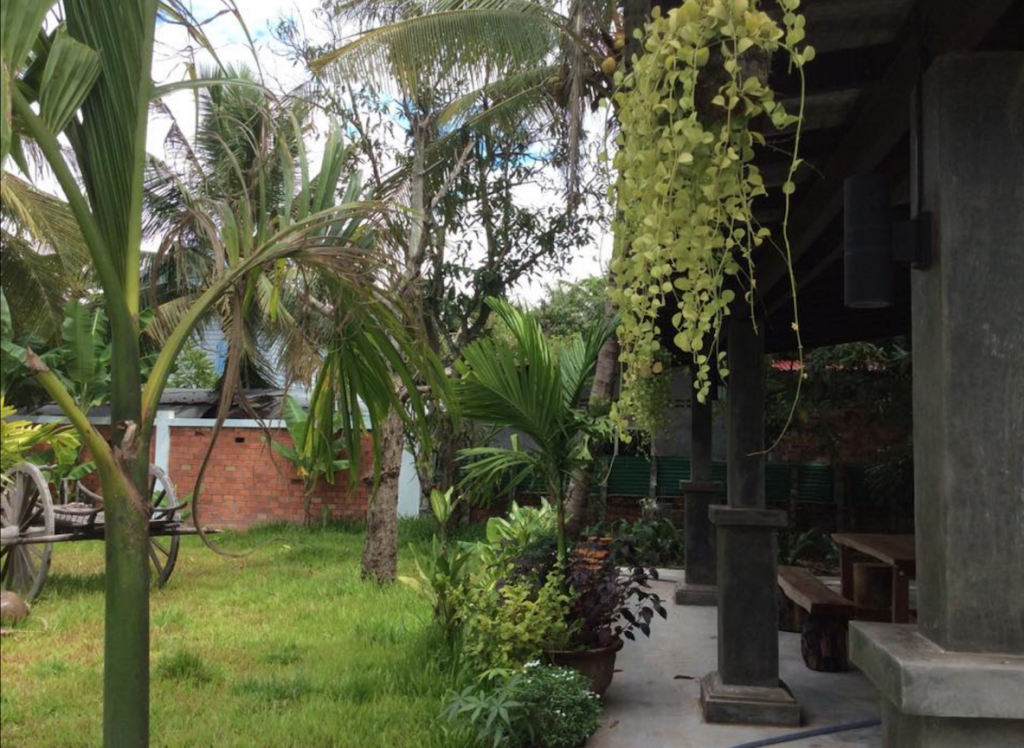 Reviews: There are no reviews on Gamping.com, but the Asana's Facebook shows that it has had well over two hundred visitors and has a solid 4-star rating.