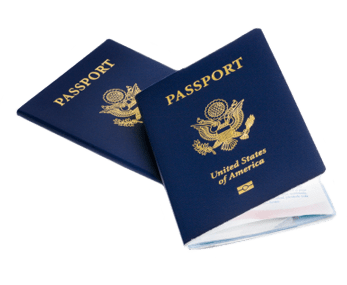 Though widely considered to be a prestigious travel document, the United States passport has fallen to 38th place in the passport rankings compiled by tax and immigration consultancy Nomad Capitalist.
Nomad Capitalist, led by global citizenship expert Andrew Henderson, publishes a passport index that differs fundamentally from other passport rankings FreeManPost has previously covered. Unlike conventional passport rankings that merely factor in visa-free travel opportunities, the nomad index factors in taxation, as well as freedoms and constraints that come with holding a country's citizenship.
"The reality is having a passport is one of a number of privileges as well as responsibilities of being a citizen of another country," Henderson said in a video announcement of the inaugural Nomad Passport Index, released in 2017.
Henderson, American by birth, has joined a growing list of individuals who have renounced their United States citizenship. Unlike citizens of most other countries, U.S. citizens are required to pay taxes on their worldwide income, a prime factor in many expatriates renouncing their American citizenship.
The U.S. passport is ranked 38th due to global taxation of citizens, Nomad Capitalist says.
Luxembourg tops Nomad Capitalist's 2019 passport rankings, followed closely by Switzerland and Sweden, which are tied for second place. Ireland, Belgium, Italy, Portugal, Finland, Spain and France round out a top 10 that is solely occupied by European countries. Nine of the top 10 passports belong to European Union member states, with the Swiss passport being the only non-EU travel document to crack the top 10 of the rankings.
As it prepares to leave the EU, the United Kingdom is falling in the passport rankings due to concerns over Brexit. The UK passport fell to 27th in the 2019 rankings. It was tied for 16th in the 2017 index.
Iraq has the world's worst passport with visa-free access to just 27 countries, according to Nomad Capitalist. Iraq falls at the very bottom of the Nomad Capitalist rankings, just below Afghanistan, a country whose citizens have visa-free access to just 30 countries.
The Nomad Passport Index weighs visa-free travel opportunities as 50 percent of a country's ranking. Taxation is weighed at 20 percent, and the perception of the passport, the ability to maintain dual citizenship and the personal freedom a country offers its citizens each receive 10 percent weights in the index.
U.S. citizens have visa-free access to 185 countries, just five fewer than the citizens of Japan, who have the strongest passport when just weighing travel opportunities. Japanese citizens can travel visa-free to 190 countries, according the index.
In the taxation category, the U.S. ranks tied with Eritrea and South Africa at the bottom of the index. Like the U.S., Eritrea taxes its citizens on global income. South Africa recently adopted a tax law that will soon impact income expats earn while working abroad.